UPH Academic Journals is a service of the Center for Research and Community Development (LPPM) in cooperation with the Johannes Oentoro Library and Information Technology Directorate to support research and scholarship through open access journal publishing at the Universitas Pelita Harapan. UPH Academic Journals uses Open Journal Systems (OJS), an open-source solution for managing editorial processes and online publication.
The OJS system makes it possible to:
Publish open access publications
Track the peer-review process and other administrative functions
Maximize exposure and visibility of publications by making full-text accessible to Google Scholar and other search services
Tailor the appearance and identity of publications
OJS has been developed by the Public Knowledge Project through its federally funded efforts to expand and improve access to research.
If you would like additional information about UPH Academic Journals services, please contact us at lppm@uph.edu.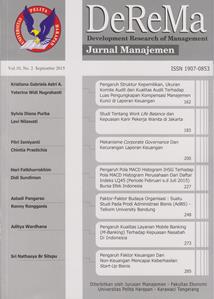 DeReMa (Development Research of Management): Jurnal Manajemen
Introduced in 2006, DeReMa Jurnal Manajemen (DeReMa Management Journal) is a biannual publication of the Department of Management, Faculty of Economics, of the Business School of Universitas Pelita Harapan. The name DeReMa stands for Development Research of Management and expresses the journal's purpose.
1907-0853 (print ISSN) | 2476-955X (online ISSN)
View Journal | Current Issue | Register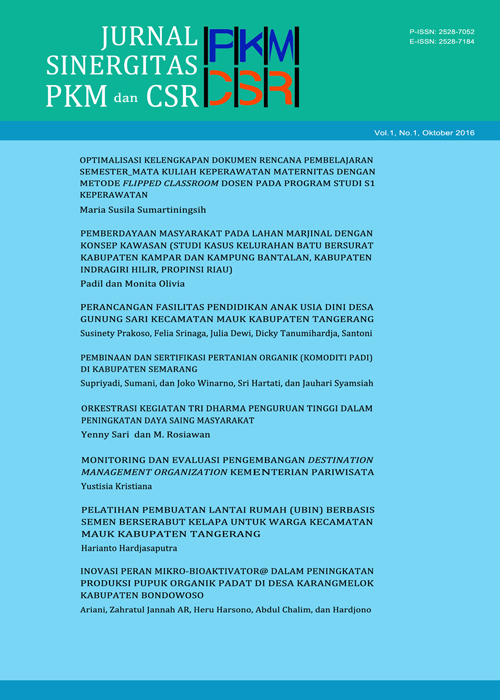 Jurnal Sinergitas PKM dan CSR
Journal Sinergitas PKM & CSR is published by the Institute for Research and Community Services (LPPM) at Universitas Pelita Harapan and was started in October 2016. The journal covers scientific publications related to community service (PKM) and corporate social responsibility (CSR) activities in the the following fields: 1) Agriculture, Fisheries and Marine; 2) Environment and Disaster Management; 3) Health; 4) Economics, Social, and Cultural; 5) Information and Communication Technology; and, 6) Education.
View Journal | Current Issue | Register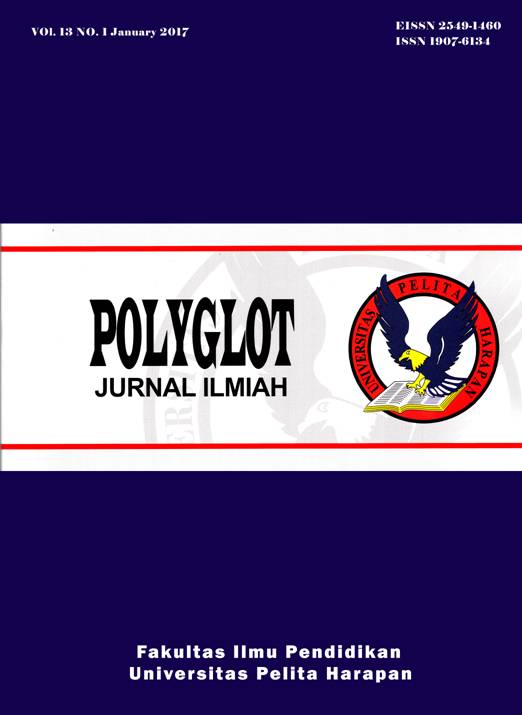 Polyglot: Jurnal Ilmiah
Started in 2006, Polyglot is a scientific journal of language, literature, culture, and education published biannually by the Faculty of Education at the Teachers College, Universitas Pelita Harapan. The journal aims to disseminate articles of research, literature study, reviews, or school practice experiences.
1907-6134 (print ISSN) | 2549-1460 (electronic ISSN)
View Journal | Current Issue | Register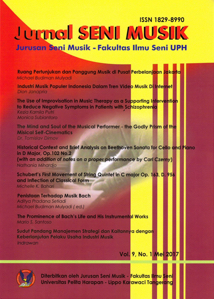 Jurnal Seni Musik
Jurnal Seni Musik adalah berkala ilmiah yang diterbitkan oleh Fakultas Ilmu Seni Universitas Pelita Harapan. Jurnal ini diterbitkan dua kali dalam setahun : Mei & Oktober. Jurnal ini terbuka untuk umum dan menerima tulisan dari akademisi, peneliti, dan masyarakat pemerhati musik.
View Journal | Current Issue | Register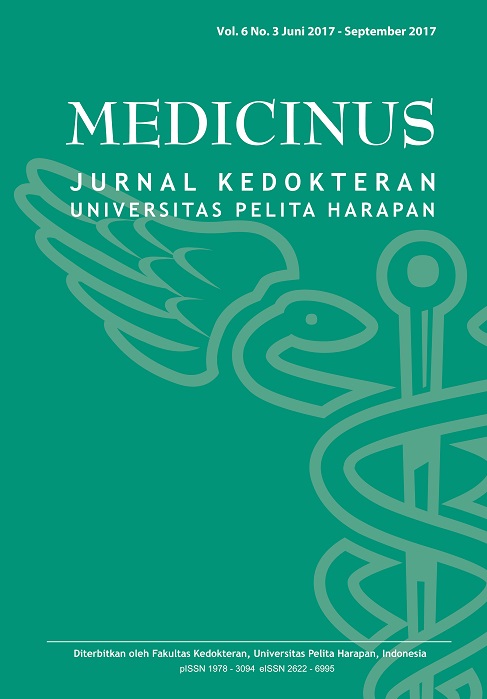 Medicinus
View Journal | Current Issue | Register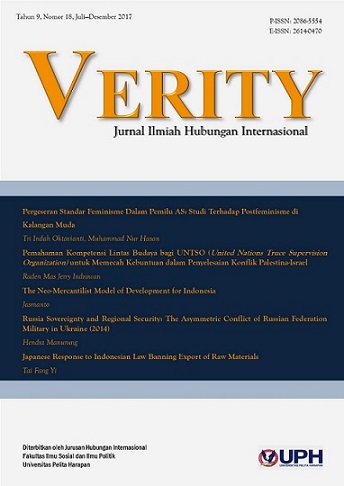 Jurnal Hubungan Internasional VERITY
Verity: International Relations Journal is published by the Faculty of Social and Political Science of the University of Pelita Harapan. The journal aims to facilitate the scientific ideas' exchange and deployment of academics and practitioners in the field of International Relations. The topics in Verity consist of International Political Economy, Security Studies, Poverty and Social Gap, International Development, Regional and International Cooperation, International Organized Crime, Human Rights, Nationalism and Conflict, Global Governance, Gender, Globalization, Diplomatic Relations, and Economic Development. Verity has been published since 2009 and it is a bi-annual publication from January – June and July – December.
View Journal | Current Issue | Register
Law Review